The Ambassador Program
Educate health professionals and patients about hereditary angioedema in Canada
The ambassador is a volunteer member of the association who acts as a liaison between the HAE and the medical clinics, as well as the hospitals.
The ambassador is a volunteer member of the association who acts as a liaison between the HAE and the medical clinics, as well as the hospitals.
Becoming an ambassador is to represent AOHQuebec to patients and targeted medical personnel located in their region. Essentially, it is a question of making visible and accessible the different tools of awareness to the hospitals and clinical centers, thus allowing to join and to favor the adhesion of new patients. His role is crucial and very significant, he is the cornerstone and extension of the association.
Through his involvement, we will be able to make a difference and change lives!
Here's what an ambassador's tasks consist of :
Be responsible for posting awareness material in hospitals and clinics in order to give visibility to both the AOHQuebec and the disease.
Serve as a liaison officer on behalf of AOHQuebec, between patients and medical staff.
Be responsible for gathering information from new patients.
Provide all necessary educational tools to the medical personnel.
Organize information sessions with the support of AOHQuebec.
In addition, the ambassador should promote events (accredited training, fundraising, etc.) to nurses, doctors, patients and the general public. Then make sure the medical staff has the necessary leaflets, brochures and portfolios.
THE AMBASSADORS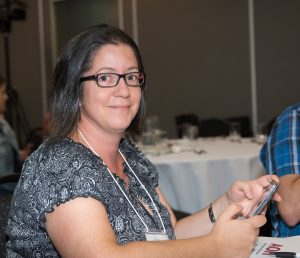 Christine Déry
Homemaker and teacher (home school) she gives herself, body and soul, for her 7-year-old son Médéric who, like his mother, has type 3 HAE. As an ambassador and volunteer, she very much represents the reality of a patient parent.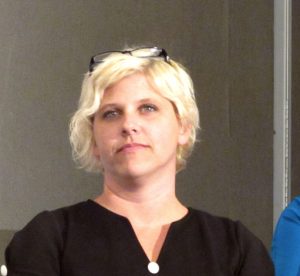 Katherine Tremblay
(Member of the Board of APIQ)
Patient with HAE, as well as her 2 daughters, Katherine is a very socially involved person in her region, sitting on different administrative committees. She wants to actively participate in the promotion of the disease to make a difference.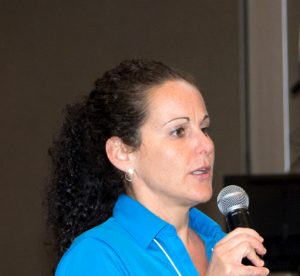 Rachel Rodrigue
(Member of the Board of APIQ)
Rachel is patient, mom of a patient, Juliette. She is involved with the AOHQuebec as a member on the Board of Directors. In addition, she acts as an ambassador. Through many testimonials and events in which she participates, she makes the association shine. She helps to make the disease known to the general public and to front-line medical staff. She acts as a volunteer during various events of the association. All her actions are directed towards one goal: to improve the quality of life of patients on a daily basis.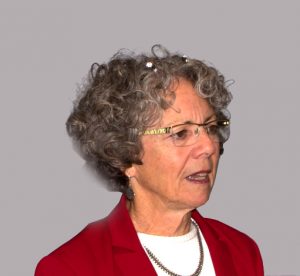 Gisèle (GiGi) Bujold-Michaud
Gigi has a university degree in Business Administration with a specialization in Human Resources Management. After a few years, she reoriented her career by opening a psychotherapy clinic recognized by various government departments. Now at retirement age, always passionate about helping people and endowed with great intuition, she continues to work in various forms for the well-being of all.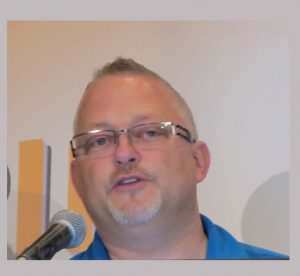 Stéphane Giroux
Stéphane has many years of experience in the automotive aftermarket industry as an account manager for a large territory.
Spouse of Rachel Rodrigue, patient with HAE and Juliette's stepfather, also patient, he devotes himself wholeheartedly to raise funds for the AOHQuebec, through fundraising activities that are supported by his employer, Vast-Auto distribution.
He is deeply involved in making the association and the disease known to the general public. He is also a volunteer with the association during various events and related projects. He is present daily in Rachel and Juliette's lives, and supports them in the challenges that the disease brings.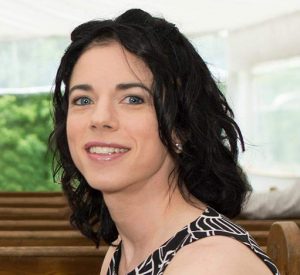 Lucie Neault
With her experience as a manager and customer service, she greatly contributes to the expansion of the association and the creation of content for AOHQuebec. She supports the president in different tasks and ensures the achievement of different objectives. She has type 3 HAE. She also acts as a volunteer during various events of the association.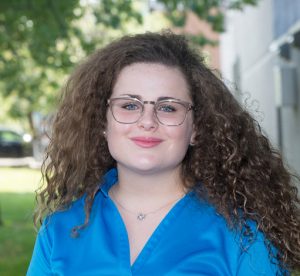 Juliette Pigeon
Juliette, 14, is a young patient who, in her own way, is pushing the cause of HAE. In her school environment, she regularly conducts work and presentations to make the disease known to her colleagues and teachers. During the association's events, she is a committed young volunteer who is always ready to offer her time and help. Her greatest wish: to live a more and more normal life, despite the disease.
Geneviève Schreiber
Geneviève holds a Bachelor's degree in Social and Practical Service in the Greater Quebec City area. She is very involved in her community. She acts as a volunteer for AOHQuebec and as an ambassador. She has had the disease since childhood.